Home Minister can't be present at every talk: Ram Madhav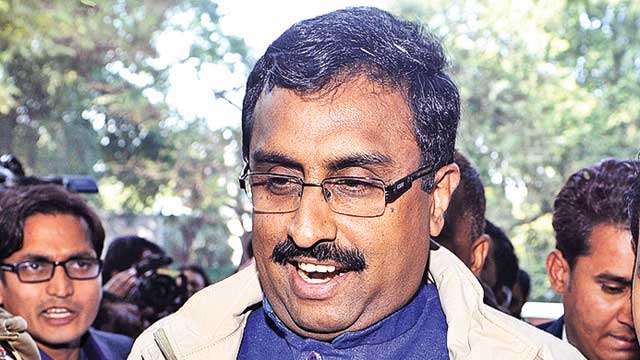 Clearing the air about the Center's new interlocutor on Kashmir, Bharatiya Janta Party (BJP) on Saturday said that since Union Home Minister Rajnath Singh cannot hold talks every time, the government of India appointed former Intelligence Bureau (IB) chief Dineshwar Sharma as its representative to talk to the groups and leaders in Jammu and Kashmir.
"Rajnath Singh, during his visit, had announced that state government will hold talks with all and if need arises central government will also talk with those who desire to talk. Since every time, the Home Minister cannot talk, that is why we appointed Dineshwar Sharma as its representative," Ram Madhav, BJP general secretary, told reporters on the sidelines of its two-day State Office Bearers meeting.
Asked whether the Centre's interlocutor would also talk to the Hurriyat leaders, Madhav said this question should be asked to the Hurriyat. However, the BJP General Secretary noted that Sharma has the mandate to talk to all the groups who will come forward to participate. "Sharma will talk to all the groups who come forward and he has the mandate for that," he said.
On Congress leader P Chidambaram's remarks, Madhav said Kashmiri people are suffering because of the mistakes made by …read more
You may also like...