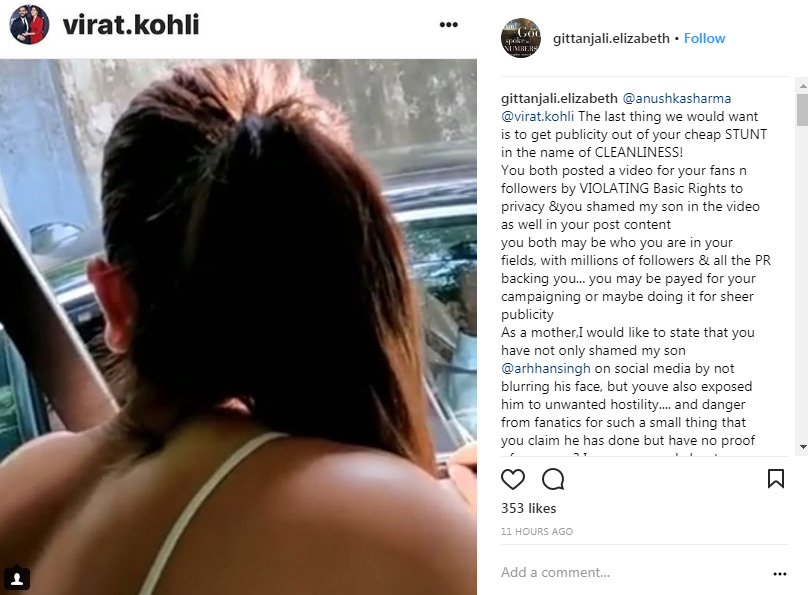 Indian cricket team captain Virat Kohli and his wife actress Anushka Sharma confronted a man for littering on the streets on Saturday. Kohli put the video of the incident on his social media handles that went viral and generated a lot of buzz.
The man, Arhhan Singh, in an Instagram post agreed that it was careless of him to throw the litter out of his car and on the road. But he lashed out at the couple for not having 'verbal etiquette.' As the rant continued, he also called Virat Kohli a trashy mind for making this confrontation public.
Now Singh's mother Gittanjali has lashed out at the power couple in another Instagram post. Calling it a 'stunt' in the name of 'cleanliness,' she accused the couple of violating the privacy of her son.
She wrote, "You both posted a video for your fans n followers by violating basic rights to privacy and you shamed my son in the video as well in your post content. You both may be who you are in your fields, with millions of followers and all the PR backing you… you may be paid for your campaigning or maybe doing it for …read more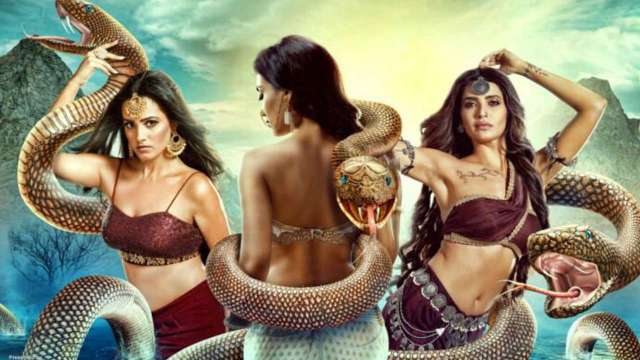 Episode 5 of Naagin 3 commences with Bella (Surbhi Jyoti) seeing Vish (Anita Hassanandani) at the Shiv temple. Bella wishes to confront Vish, but unfortunately Raavi (Sakshi Pradhan) interrupts her and drags her away. By this time, Vish quickly converts into a human and hides herself.
As soon as Bella reaches the hotel, she informs Maahir (Pearl V Puri) that she spotted Vish at a nearby temple and that she's fooling all of them. Determined to expose Vish this time, Bella tells him that she isn't in the room and forces Maahir to accompany her to Vish's room to check if she's there or not.
But something bewildering happens. Vish is in her room and opens the door. She's busy having a good time with Yuvi (Ankit Mohan) in the room. On seeing this, Bella breaks down. In a devastated state, she tells Maahir that she can't marry Yuvi. Yuvi rushes to console Bella and tells her that he was just distracting himself by hanging out with Vish only because he has been feeling very nervous.
In the meantime, Raavi comes and tells Yuvi how she has been waiting for him in her …read more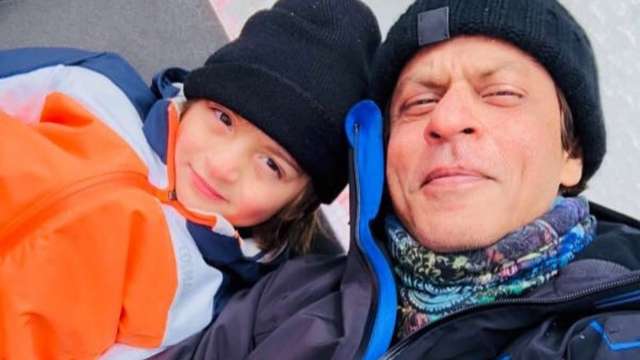 Shah Rukh Khan received the best Father's Day gift from his youngest son AbRam Khan and the Baadshah of Bollywood cannot stop gushing over it.
The Zero star shared a picture on his social media accounts that showcased AbRam's DIY Father's Day card for his dad.
AbRam wrote, 'You are the best papa in the world' on a lime green card with white inlined paper. The cute card also has two small heart shapes on the bottom left corner.
Clearly, the text was edited by an adult because spelling mistakes are crossed out, but that doesn't take anything away from the sentiment. And as SRK put, he is right to be biased towards what AbRam presented him with.
Raees star captioned the image: "Notwithstanding that the kids had no other option & yeah I admit maybe there is just a hint of a bias here…this kinda completes a fathers life."
Notwithstanding that the kids had no other option & yeah I admit maybe there is just a hint of a bias here…this kinda completes a fathers life. pic.twitter.com/UDBVYDzAMp

— Shah Rukh Khan (@iamsrk) June 17, 2018
AbRam keeps popping up in Shah Rukh Khan's social media accounts. …read more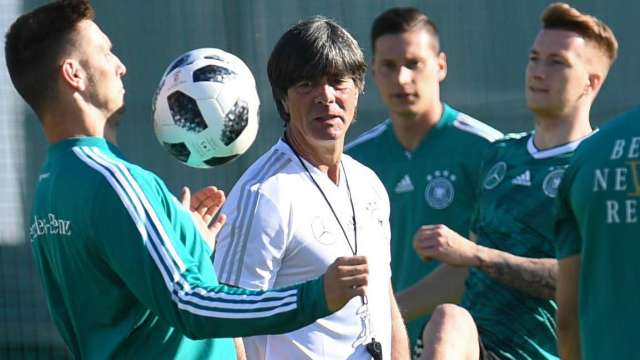 The coach of Germany, current world champions, on Saturday acknowledged that it was hard to repeat as World Cup champions and that his squad wanted to have a good start in their World Cup debut against Mexico.
Speaking at a press conference at the Luzhniki stadium in Moscow on the eve of the Mexico clash, Joachim Loew stressed that a repeat World Cup title would be hard to win, but not impossible.
Loew explained that there were a lot changes between World Cup tournaments, including among players, but said that Die Mannschaft were still working towards a win. When asked about what he thought of winger Mexican Hirving Lozano, the young rising star of El Tri, Loew said he was a great player, but warned that Mexico's other forwards were also dangerous and would present a challenge for Germany.
The Germans, World Cup winners in 2014, kick off their title defence at Moscow's Luzhniki Stadium and Loew said his players had nothing else on their mind other than winning their opener.
"The (2014) title plays no role. The tension we have is a positive tension and you can feel it rising. What you won in the past does not matter," he said. "Before …read more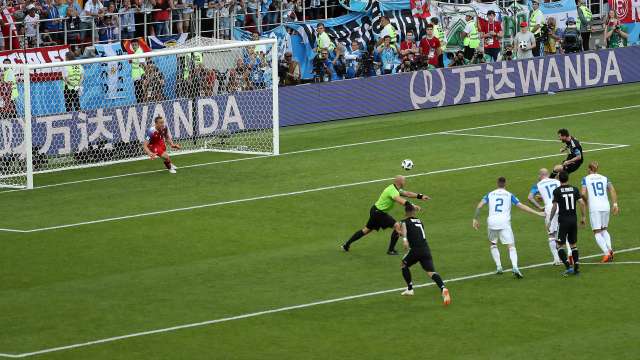 Argentine superstar Lionel Messi said he regretted having squandered a second-half penalty try that could have led his team to victory over Iceland in Group D action Saturday at the 2018 FIFA World Cup.
The match at Otkritie Arena in Moscow, which featured two first-half goals, ended in a 1-1 draw.
"It hurts to have missed the penalty, because it would've been the decisive advantage," the FC Barcelona talisman said after the game, though adding the draw had not dampened the team's hopes in Russia.
"We haven't lost hope despite the draw. We still have the same desire. I think we deserved to win. We tried to find spaces in the Iceland defense, but we couldn't find them," he added.
Messi denied that the draw would affect the team in its next Group D contest Thursday against Croatia, adding that "we have some days to rest and get well-prepared for the match."
"We weren't thinking about starting with one point from the first match, but it's the first match. No one gives anything away. It's a very even World Cup and you're seeing that, because all the games are very close," he added.
Someday, The Boring Company's tunnels could become a busy network of passenger-carrying shuttles, private vehicles and bicycles trying to dodge traffic. But right now, its existing tunnel under LA is pretty ahem boring — save for a short moment last… …read more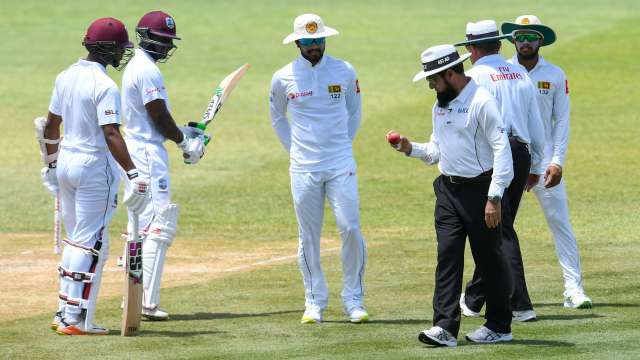 Sri Lanka agreed to keep playing the second Test against West Indies on Saturday "under protest" after getting caught up in a ball-tampering row. Play only resumed after a two-hour delay when the Sri Lankans, led by captain Dinesh Chandimal, had refused to take the field following a decision by umpires Aleem Dar and Ian Gould to charge the tourists with altering the state of the ball during the latter stages of the second day's play.
They were assessed five penalty runs although that relatively minor punishment was inconsequential compared to the Sri Lankans' obvious anger at being accused of what amounts to cheating. Animated discussions ensued involving match referee Javagal Srinath and the Sri Lankan pair of coach Chandika Hathurusingha and team manager Asanka Gurusinha.
It appeared for some time that the day's play at least — and possibly the rest of the match — might be in doubt. However, it was after these deliberations that the Sri Lankans agreed to the change of ball and to continue playing.
But after initially appearing to be prepared to resume the match, the Sri Lankans hesitated even as they were making their way out to the middle, resulting in further discussions before they were …read more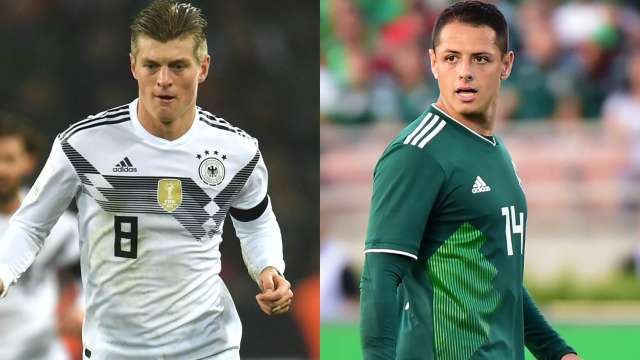 Germany must shrug off a rocky World Cup build-up as they begin the defence of their title on Sunday against a vastly experienced Mexico side jolted by their own pre-tournament scandal.
While Manuel Neuer finally won his lengthy fitness battle after more than eight months out, Mesut Ozil and Ilkay Gundogan were jeered by Germany fans in recent friendlies after posing for a photograph alongside Turkish President Recep Tayyip Erdogan.
Real Madrid midfielder Toni Kroos said what is discussed on talk shows should not concern the players, adding: "We are here to play football." The form of Joachim Loew's side is another concern though, an unconvincing win over a Saudi Arabia outfit thrashed 5-0 in the World Cup opener represents Germany's lone victory since romping through qualifying with maximum points.
"We need the greed, the fire — it's part of what makes things go off with a bang sometimes in training and on the playing pitch. We will have to fight for every inch," said defender Jerome Boateng. "I think we're known as a team that starts well," he added, saying he feels "better from day to day" after returning from a groin injury.
Germany defeated Mexico 4-1 on the way to lifting last …read more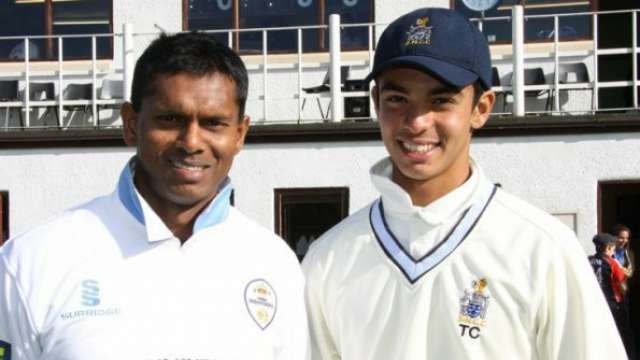 One cannot have a better role model than a father.
Some players have cricket (or other sports) in their blood. Their childhood idol is their father, who would have played the sport at the highest level.
One cannot deny that fathers, having played at some level or the other, usually work towards moulding their children in the same discipline.
Talking just about cricket, be it bowling, batting or mere fielding actions, the son or daughter will aim to replicate their father on the field when they grow up and take the sport professionally. The father is usually the first coach, the most supportive person, who sticks around to inspire the child to represent the country one day.
The story gets better if the son gets to play with his father for the same team. History is proof that there have been such beautiful and emotional instances in cricket. Instances of fathers and sons playing alongside one another in domestic cricket have been rare in recent decades, but it's never happened in international cricket.
The latest instance was when West Indian legend Shivnarine Chanderpaul and his teenage son Tagenarine played together in the domestic circuit. Ever since Tagenarine made his First-Class debut in 2013, the father-son …read more
Foxconn is extending its fledgling American footprint beyond its planned display factory in Wisconsin. The tech manufacturing behemoth is establishing its North American headquarters in Milwaukee, 30 miles north of the upcoming factory. It's buying… …read more
Key Silk Road figure Roger Thomas Clark, better known by his Variety Jones alias, is now facing trial in the US. The alleged mentor to creator Ross Ulbricht (aka Dread Pirate Roberts) has been extradited to the States after spending well over two yea… …read more